CUSTOM DESIGN AND ILLUSTRATION
We offer extensive custom graphic design and illustration service to meet the needs of all businesses. Below is a sample of some of our recent projects.
Misty created these illustrations for a billboard in Atlanta and can be seen on the LIITSPIRITS.com website. The illustrations were hand drawn using Adobe Sketch and finalized using Adobe Photoshop. This project was completed in collaboration with head designer Kristi Colvin of FreshID. This project is part of LIIT Spirit's 2019 summer campaign.
HULLABALOOBOOK.COM WEBSITE ICON DESIGN
Created icons using Adobe Draw and finalized using Adobe Illustrator. The icons are on the client's website. Misty worked on this project on behalf of our client, Fresh ID and she served as the project manager. Misty also designed the layout for the product pages and "About Us" page under the supervision of Kristi Colvin, Owner of Fresh ID.
HULLABALOO BOOK BAG PATTERN DESIGN
Misty collaborated with our client Fresh ID to design the swatch pattern for this bag for Hullabaloo Book Co. using Adobe Illustrator.
Misty designed the brochure/data sheet for client Warm Commerce for their email campaign and event sheet giveaway on behalf of our client, Fresh ID.
CHRISTY BOHRER CONSULTING LOGO DESIGN
This logo design project was commissioned by small business owner Christy Bohrer and leveraged her company colors as part of the final design. Christy wanted a logo to help communicate her passion to grow her client's businesses through coaching and authentic connections.
ANNAPOLIS CENTER FOR RESTORATIVE MEDICINE LOGO DESIGN
CAT-A-LOGUE MOBILE APP CASE STUDY
This mobile app is the result of a Springboard UX Design course in November, 2018 and demonstrates various methods, tools and skills to create a mobile app.
HAND DRAWN ILLUSTRATION EXAMPLES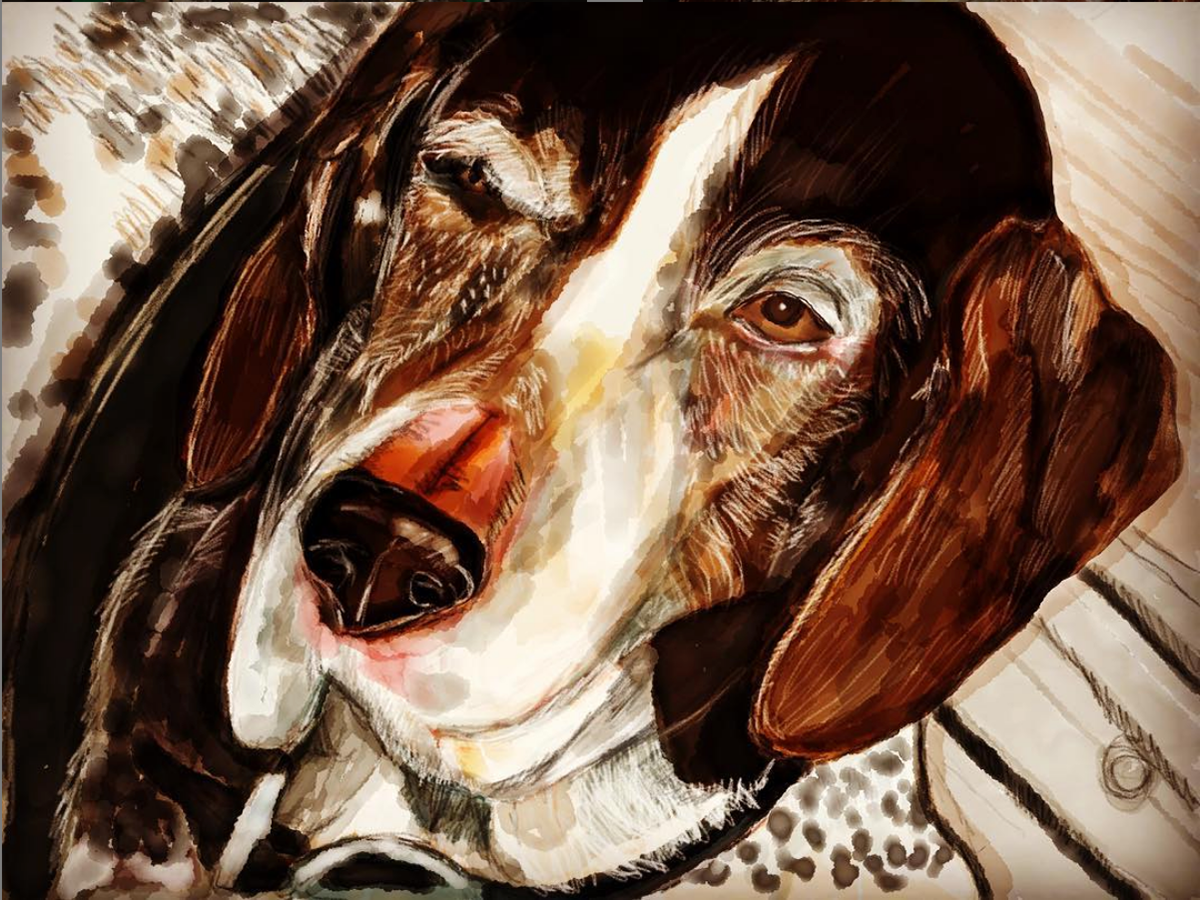 The artwork examples above were commissioned by pet owners and hand drawn digitally on an iPad Pro using the following apps: Procreate, Adobe Draw and Paper App by 53. You can see more examples of Misty's work on Instagram @mistygirlph.
ANIMATION AND MOTION GRAPHIC EXAMPLES
Here is a compilation of animation and motion graphics that Misty has created using Procreate, Paper by 53, Adobe Draw, Apple Motion and FinalCut Pro. All the artwork here was hand drawn using a traditional frame by frame animation technique.